Frequently Asked Questions
How do I make an appointment?
Please call me on 0871655673 where your call will be dealt with confidentially. If necessary, please leave a message on voice mail and I will return your call within 24 hours. In crisis situations it will normally be possible to have the initial consultation within 24 hours.
How often will I go to therapy and how long will the sessions be?
Each weekly session will last approx 50 minutes. Sometimes a one-off session is all the client needs. Just to talk to someone who listens can take a weight of your shoulders. An initial agreement of six sessions is usually suggested, which can then be reviewed by both client and therapist as the therapy progresses.
What are your opening hours?
Appointments are generally Monday to Saturday inclusive, from 8.am to 9.pm by arrangement.
How much will it cost?
€80 per session. Student rate €60.
What are the arrangements for payment?
The fee is due at the end of each session, and is payable directly to the therapist.
What happens if I have to cancel an appointment?
I request that 24 hours notice is given for cancellations. You will be offered to re-schedule where possible, otherwise cancellation  fee is payable.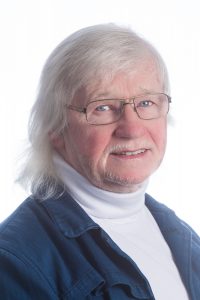 Sean D. Daly
MBPsS., M.Sc., E.F.P.A.,BA. (hons) Psychology gMPSI,Dip. Counselling and Psychotherapy
I am a Psychologist, Counsellor and Psychotherapist. I have a Masters M.Sc. specializing in Neuropsychology. B.A. in Psychology (Honours) from DCU. Post grad. in Systemic Family Therapy Mater Misericordiae Hospital. Dip. Counselling and Psychotherapy, Middlesex University." I am BPS registered for Level A and Level B Ability and Personality Assessment. E.F.P.A. member European Federation of Psychologists Associations. Fully accredited member of IACP.
Counsellor Sean
You cannot get into an argument without your full consent "We don't inherit Anxiety Disorders (Social Anxiety,Fear of Flying, Panic Attacks etc.). What we do inherit is a General Personality Type that predisposes some to be overly anxious and others to have a degree of protection against developing Anxiety Disorder. Biologically- Short form of Chromosome 17 v Long Form of Chromosome 17" It's not what happens to you, but how you react to it that matters.(Epictetus 55 AD